The Annual European Congress of Rheumatology 2019, hosted by the European League Against Rheumatism (EULAR), featured more than 14,500 attendees from 120 countries coming together to hear the best in rheumatology research and clinical advances. The scientific programme included presentations carefully selected from 4,900 abstracts submitted.
This week, EULAR published it's The EULAR 2019 Report providing the highlights of some of the best presentations, focusing on the clinical and therapeutic findings that are able to change the way rheumatologists and other health professionals practice medicine.
How does it relate to the work of the Global RA Network?
As part of the work of the Global RA Network, our members have defined key elements of a RA model of care that address the complex, life-long issues facing patients and include all points of contact across the health care system.
At EULAR 2019, numerous presentations were related to the Global RA Network's RA models of care key elements during the patient's disease journey:
Global RA Network Model of Care element: Medical Management
 As defined by the Global RA Network, the management of RA is complex and requires consistent and frequent monitoring with an arthritis specialist to ensure the effectiveness of treatment and care.
 Here are some highlighted EULAR research presentations on "medical management" for RA patients:
 EULAR revises its RA management recommendations
 The most notable recommendations to RA management discussed at the EULAR conference include:
no change to designating methotrexate as the first disease-modifying medicine to prescribe, before any biologic medicine;
no adoption of imaging criteria to determine whether a patient is in remission; and
no preference is to be given to biologic DMARDS over target synthetic DMARDS
Read more about EULAR revisions to RA management recommendations here: https://www.eularcongressnews-digital.com/eularcongressnews/eular_2019_report?pg=9#pg9
Understanding why some RA patients do or don't respond to methotrexate. Some newly diagnosed RA patients respond well to the disease-modifying drug methotrexate and others do not. Preliminary EULAR research found that there were differences in how bacterial genes functioned in people who did and did not respond to methotrexate. More research is needed to validate this work and to see whether the model applies to other patient populations. But the research does provide "the first step toward predicting methotrexate response in new-onset RA patients," according to EULAR Congress News. See the abstract of the oral presentation: https://ard.bmj.com/content/78/Suppl_2/133.3
New JAK inhibitor gets closer to RA approval. JAK inhibitors are targeted oral medications that can treat inflammatory autoimmune diseases.  Phase III clinical trial results for a new JAK – filgotinib – were presented at EULAR. The data showed that filgotinib helped prevent radiographic progression and improved physical function among RA patients who didn't respond to methotrexate. More patients who took filgotinib achieved an improvement of at least 20 percent in American College of Rheumatology criteria (ACR20) after three months compared with patients on a placebo. "Its effectiveness and ease of use make it a potential monotherapy," said investigator Bernard Combe, MD, PhD, from Montpellier University in France. He predicted that the drug could be on the market within two years. See the abstract of the oral presentation here: https://ard.bmj.com/content/78/Suppl_2/77.3
It may be safe to taper prednisone in RA patients doing well on tociluzumab (Actemra). A new trial found that more than two-thirds of RA patients in remission or with low disease activity who tapered prednisone down to 0 mg/day over the course of six months while taking tociluzumab did not experience disease flares or experience adrenal issues (which can happen while weaning off steroid medication). "Tapering glucocorticoid treatment with an aim for complete discontinuation is worth considering for all patients once they achieve disease control in line with treat-to-target recommendations," Gerd R. Burmester, MD, director of the department of rheumatology and clinical immunology at Charité-Universitätsmedizin Berlin and Humboldt University of Berline, said in the EULAR Congress News. See the abstract for the oral presentation: https://ard.bmj.com/content/78/Suppl_2/84
It may be safe for RA patients doing well on tofacitinib (Xeljanz) to taper methotrexate. RA patients taking the JAK inhibitor tofacitinib (Xeljanz) plus methotrexate who achieved low disease activity may be able to stop taking MTX without worsening their disease activity. "These results may be used to inform treatment guidelines regarding optimal approaches for discontinuation of methotrexate in patients with rheumatoid arthritis," study author Stanley Cohen, MD, of the University of Texas Southwestern Medical Center in Dallas, told MedPage Today.
Disease remission associated with 80% reduction in risk of cardiovascular outcomes in RA patients
RA patients who are in remission are 80 percent less likely than those with active RA to have a heart attack or stroke or develop congestive heart failure, according to new Italian research that analyzed data on nearly 900 patients. This is very encouraging news for patients who hear and worry about various RA complications because it indicates that controlling disease activity can reduce the impact of systemic inflammation on other organs. It also highlights the importance and the challenge of getting more RA patients into remission in the first place. Read more about the research: https://www.eular.org/sysModules/obxContent/files/www.eular.2015/1_42291DEB-50E5-49AE-5726D0FAAA83A7D4/03_abstract_op0090_atherosclerosis_in_ra_final.pdf
Preventing gum disease may help manage RA symptoms. A large Japanese survey of rheumatoid arthritis patients found that those with periodontitis (inflammation of the gums) had significantly higher disease activity scores, worse physical function, and greater rates of infection than patients without gum disease. "Oral care is important for patients with rheumatoid arthritis because it appears to improve disease outcomes in clinical settings," according to Ryoko Sakai, MD, of Tokyo Women's Medical University, in EULAR Congress News.
Global RA Network Model of Care Element: Shared Care
As defined by the Global RA Network, treatment decisions should be made through agreement between the patient and the healthcare team, and there must be adherence to the treatment regime.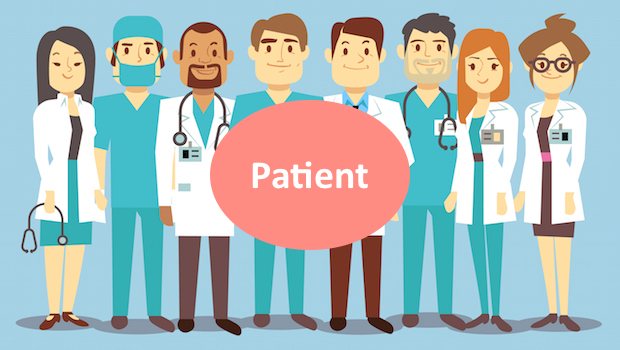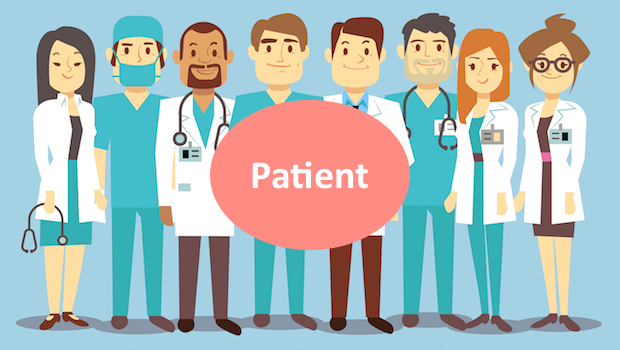 Here are some research results presented at EULAR 2019 that focus on "shared care" for RA patients:
Patient-healthcare provider relationship key factor if patients take methotrexate as prescribed. Serbian researchers found that patients were more likely to be "non-adherent" to methotrexate if they reported needing better communication with their doctor about RA treatment. About one-third of patients in the study were considered non-adherent to MTX.  Patients have many questions about taking methotrexate. It may be the case that improving doctor-patient communication could alleviate some patient concerns. View the abstract here: https://ard.bmj.com/content/78/Suppl_2/1677.1
Doctors working with patients to manage their fatigue. In a session at EULAR titled "My Joints Hurt and I'm Overwhelmingly Tired: Fatigue in Rheumatoid Arthritis", doctors reviewed how to recognize, assess, and treat fatigue in inflammatory arthritis patients.
"Fatigue remains a difficult-to-address patient concern," says Maria Danila, MD, a rheumatologist at the University of Alabama Birmingham, who attended the session. Fatigue affects 40 to 80 percent of patients with rheumatic and musculoskeletal diseases, so it was encouraging to see clinicians making this topic front and center at EULAR 2019. See the speaker abstract: https://ard.bmj.com/content/78/Suppl_2/15.2
Doctors helping patients are making exercise a key part of the treatment plan. In a session at EULAR called "Exercise: More Than a Wonder Drug", attendees discussed "how to help and motivate patients to make [exercise] a habit so they can reap its long-term rewards." Rheumatologists were advised that although their time with patients is limited and focused on assessing disease activity and reviewing medication management, they should also find the time to encourage physical activity with their patients. See the speaker abstract: https://ard.bmj.com/content/78/Suppl_2/16.5 
Global RA Network Model of Care Element: Patient Self Care
As defined by the Global RA Network, the RA patient should be fully educated about their medical conditions and the importance of closely following the treatment regime.
Here are some EULAR research highlights on RA patient self-care:
Obesity and smoking could be leading factors in RA patients not achieving remission in the first year of treatment. Canadian researchers sought to understand which factors contributed to RA patients receiving guideline-based care not achieving remission in the first 12 months of treatment after being diagnosed. They found that obesity in women and current smoking in men "were the strongest predictors of not achieving remission in the first 12 months" followed by non-use of methotrexate, higher baseline inflammation and longer symptom duration. Researchers suggested that lifestyle interventions such as "smoking cessation in men and weight reduction in women, and optimising methotrexate use may facilitate rapid reduction of inflammation, an essential goal of treatment in early RA." Read the abstract: https://ard.bmj.com/content/77/Suppl_2/103.2
Mediterranean diet may help RA patients, but more research is needed. There's scant evidence to support specific diet recommendations to prevent or manage inflammatory arthritis, but many nutrition experts advise patients to follow a Mediterranean-style diet because of other data that links this style of eating to lower risks of heart disease, type 2 diabetes, and certain cancers. One French study from EULAR found that following a Mediterranean diet helped lower the risk of developing rheumatoid arthritis in women who used to smoke. An Italian study found that among people already diagnosed with RA, there was a correlation between following a Mediterranean diet and lower disease activity, although it was not statistically significant. Adhering to the Mediterranean diet was linked with lower rates of high blood pressure and better general health. Read the abstract: https://ard.bmj.com/content/78/Suppl_2/1409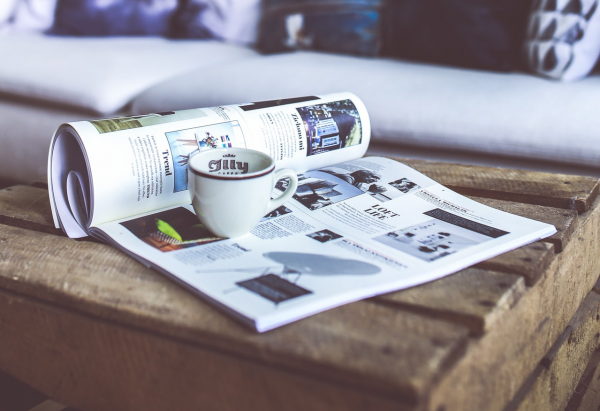 Fatigue and rheumatoid arthritis
Fatigue is a common, persistent problem for rheumatoid arthritis (RA) patients. Affecting 40% – 80% of RA patients, fatigue is considered one of the most important disease outcomes by patients. Work disability is among the most important consequences of RA-related fatigue. According to Professor Jose Antonio da Silva, patients have identified fatigue as the principal barrier to employment and productivity. In a special EULAR session, Professor da Silva noted that numerous studies have demonstrated that fatigue in RA contributes to a higher likelihood of absenteeism at work, a higher prevalence of the various dimensions of work disability, and more consultations with physicians and referrals to therapists. A challenge for rheumatologists is determining how to measure fatigue in RA where there is no consensus on the most effective method of measurement and lack of a standardized assessment tool. Professor da Silva added that overall, the measurement of fatigue in RA entails several challenges because of its subjective nature.
To learn more about arthritis in the Canadian workforce and an upcoming program to support employees with arthritis, read this issue of JointHealth™ insight.
Delays in referral of new RA Patients
One of the key findings of the Global RA Network's international survey on patient-reported experiences of RA models of care focused on a patient's access to a specialist.
Our survey results revealed that 51% had to wait longer than three months for their first rheumatologist appointment and 33% of patients did not see their rheumatologist as frequently as recommended by guidelines.
In a study from the UK published in March 2019, researchers found similar delays for a RA patient referral to a first consultation.
https://www.ncbi.nlm.nih.gov/pubmed/30837252
Key findings included:
• The median time between symptom onset and rheumatology consult was 27.2 weeks (IQR 14.1-66 weeks).
• Only 20% of patients were seen within the first 3 months of symptom onset.
Researchers found multiple reasons for patients' delayed referral to their first consultation with their rheumatologist:
• Delays were found along the patient journey; delays in primary care were particularly long.
• Delays were prolonged in patients who purchased over-the-counter medications or used ice/heat packs and took longer to seek help than those who did not.
• Patients with intermittent symptoms that developed slowly over time delayed longer for their first consultation compared to patients with persistent symptoms or symptoms that came on rapidly.
The study concludes that patient education and delays by primary care providers will require interventions to promote more timely referrals to rheumatologists.
Our most vulnerable RA patients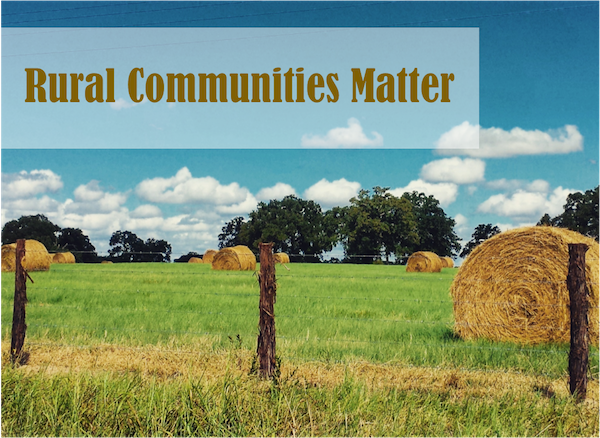 In our meetings and in our international survey, our Global RA Network has observed and discussed the RA models of care challenges faced by our underserved or vulnerable patient populations such as RA patients of lower income, with disabilities including mental illnesses, or from ethnic minority communities, rural communities and indigenous communities.
A recent study in Canada has found the risk for RA is twice as high among indigenous First Nations Canadian populations.
https://www.ncbi.nlm.nih.gov/pubmed/30676383
The study compared the prevalence and incidence of RA in a Canadian province, Manitoba, with the non-Native population and the indigenous First Nations population (who make up approximately 20% of the province's population). First Nations populations carried a higher prevalence rate than non-First Nations populations. A particularly high increase in prevalence was reported in First Nations populations aged 29 to 48 years compared with non-First Nations populations in that age range.
Commenting on the study, Carol Hitchon MD, MSc, associate professor of medicine at the University of Manitoba said: "This increased prevalence and incidence was particularly striking for young women of childbearing age."
The researchers also noted that although individuals in the First Nations group were more likely to visit a physician, they were less likely to visit a rheumatologist.
Several factors may contribute to the observed high prevalence and incidence of RA in First Nations," Hitchon said. "We have shown previously that the general First Nations population in our region has high rates of a genetic condition (HLA-DRB1 shared epitope alleles) and also has high rates of exposure to environmental factors associated with RA. We do not know if additional social and historical factors play a role."
The study concluded the burden of RA is likely to increase for First Nations populations, along with the increased need for rheumatology services. The researchers stated strategies to identify and address the factors that contribute to the increased risk of RA in First Nations are needed. Researchers finally concluded RA models of methods must be improved.