RA Communiqué #1
The American College of Rheumatology's annual meeting is one of the world's leading events in global rheumatology education. With over 450 sessions, the meeting provides opportunities for researchers, clinicians and patients to meet and share information with each other and first-hand access to the latest rheumatology research and clinical applications.
At the ACR annual meeting in November 2018, Dr. Janet Pope summarized RA research highlights from the meeting. Dr. Pope is a Professor of Medicine and Head of the Division of Rheumatology at Western University in Canada, where she leads a diverse research program that has impacted rheumatology worldwide.
Watch Dr. Janet Pope discuss RA research highlights from the most recent ACR annual meeting:
http://rheumnow.com/video/dr-cush-and-dr-pope-rheumatoid-arthritis-discussion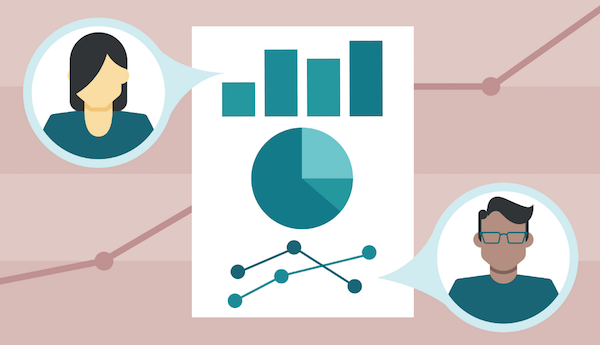 Learn more about RA research highlights from the ACR 2018 meeting:
RA and the Flu
Did you know RA patients have greater than two times the risk of influenza and flu-related illness? In many countries, RA patients are regularly included in priority groups thought to benefit the most from flu vaccinations. Although the flu vaccination is recommended in RA, the patient's antibody response and effectiveness of the standard- dose vaccine are low.
A study by Doctors at McGill University in Montreal, Canada, was designed to find out whether a high-dose flu vaccine would improve protection for RA patients compared to the standard-dose vaccine. The researchers found patient responses to the high-dose vaccination were consistently higher.
What it means for RA patients
For patients with seropositive RA, the high-dose flu vaccine substantially improves the immune response to the vaccination compared to the standard-dose vaccine. Since RA patients are at higher risk for catching the flu, they should be vaccinated each year.
Patients should learn about the available flu vaccinations and doses so that they can make the best decisions with their rheumatologists.
JAK inhibitors: next generation treatment for RA patients
Biologics that work by inhibiting the tumour necrosis factor (TNF) have been used for several years and are well-established as an advanced therapy for RA. Over the last six years, new advanced therapies – Janus kinase (JAK) inhibitors such as tofacitinib and baricitinib)– have gained approval in numerous countries for the treatment of RA. Small molecule JAK therapies represent the first oral advanced therapy to treat RA. Before the introduction of JAK therapies, only therapies given by infusion or injection were available to moderate to severe RA patients.
At the ACR annual meeting in 2018, research for new JAK inhibitors – filgotinib and upadacitinib – was presented that showed strong efficacy and safety data results; not just in RA, but now also in psoriatic arthritis. Another finding in research presented at the ACR about JAK inhibitors is how quickly they seem to work. According to data, most patients notice a significant improvement in pain, and quality of life by as early as the first week of treatment.
The scientific evidence and the increasing number of approved JAK inhibitors, along with other JAK therapies currently under development, potentially may lead to them being considered as first line therapy, along with anti-TNF inhibitors, for RA patients based on their efficacy, safety and oral use.
What it means for RA patients
As RA patients can anticipate and should prepare to have advanced therapy conversations with their specialists about JAK inhibitors as a treatment choice for their disease.
Do you want to learn more about having the advanced therapy conversation? Please click here to enrol in JointHealth Education – an online course for RA patients:
http://info.jointhealth.org/jhed-landing-page
Transitioning patients to biosimilars
The latest data were reviewed at the annual meetings of both EULAR and ACR in 2018 and continues to show transitioning to biosimilars is safe and effective over the long-term, and have done so over the past five years.
A biologic biosimilar is a medicine highly similar to another biologic medication already marketed in a country. A biosimilar enters the market after an originator patent expires. Since the introduction of the first biosimilar in 2006 in Europe, the EU has approved more than 30 biosimilars to date. According to the European Medicines Agency (EMA), the evidence acquired over 10 years of clinical experience shows that biosimilars can be used as safely and effectively in all their approved indications as other biologic medications.
Research and real world evidence on transitioning
Transitioning has been safely and effectively implemented with thousands of patients with autoimmune diseases such as rheumatoid arthritis, psoriatic arthritis, gastrointestinal and bowel diseases in many countries in Europe. More than 90 current, high quality research studies have demonstrated the safety and efficacy of biosimilar transition. Data from randomized trials and from registries in Norway, Denmark, Germany and Sweden, tracking patients' "real world" experience, show nearly identical results.
Communicating with patients on biosimilar transitioning
Research presented at the ACR and EULAR annual meetings has shown the importance of patient education before, during, and after a transition to a biosimilar.
During the first conversations about transitioning to a biosimilar, the way in which rheumatologists and other healthcare providers communicate with patients is key to ensuring a patient's positive expectations about the transition. Rheumatologists, nurses and pharmacists must be able to clearly explain the safety, quality and benefits of biosimilars when answering patient questions about transitioning and help give them confidence to ensure smooth transition between biologic originators and biosimilars.
What it means for RA patients
Prior to transitioning, patients must be fully informed about the policy requiring the transition and have all available information about the biosimilar. Having this information can also ensure patients and rheumatologists have an informed and constructive conversation about why a patient's treatment is being changed.
Want to learn more about biosimilars?
In 2018, the EMA published new, patient-focused materials that aim to make patients aware of biosimilars and how the EMA assures that they are as safe and effective as originators.

The new materials include an animated video, available in 8 European languages, that explains key features of biosimilars. Click here to view:
The video, available in eight European languages, explains that a biosimilar is not a generic, but that it is highly similar to an originator and has the same mechanism of action. The video also highlights the increased patient access that biosimilars have facilitated in the EU by making therapies more affordable for patients. It goes on to outline the EMA's approach to regulating biosimilars and its post-marketing surveillance activities.